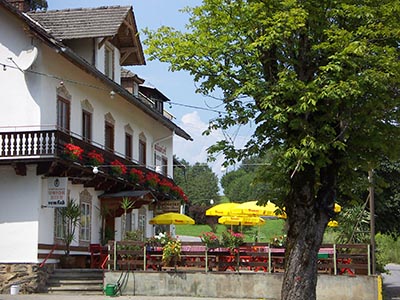 GUESTHOUSE DRAUWIRT
Welcome to our small family-guesthouse on the periphery of Spittal an der Drau, directly on the right bank of the river Drau submontane to Goldeck, directly on the Drau-cycle path between Villach and Lienz. The tradition of our guesthouse goes back to 1612, since that time it is the family business of the Hartlieb-family and its forefathers.
In the restaurant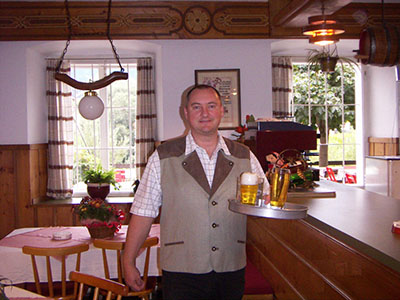 the innkeeper is looking forward to serve you delicious local carinthian and international fresh prepared dishes.
Bacon and sausages are our own products, we buy our wines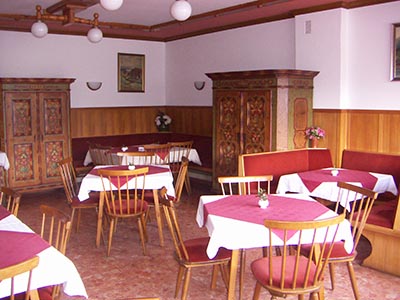 from a winegrower in Lower Austria in Haugsdorf.
A popular specialty from grandma´s kitchen is a butter-fried trout with roast potatoes. You are also welcome to degustate carinthian specialties such Kärntner Kas´nudeln or the sweet Reindling Reindling.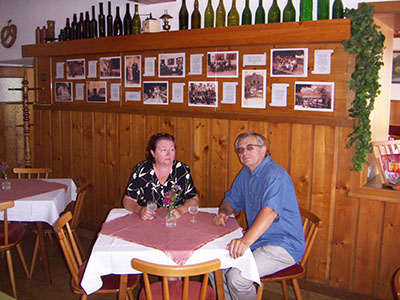 Let us invite you for a rest at the sunny terrace and enjoy the view onto the river Drau. You can also drink your draught beer or a cappuccino in the pub or you satisfy your hunger in the rustic dining hall.
The GUESTHOUSE offers you two functional furnished single-, two double- and two three-bed rooms, partly with an own balcony and with the view onto the river Drau and the lovely carinthian mountains.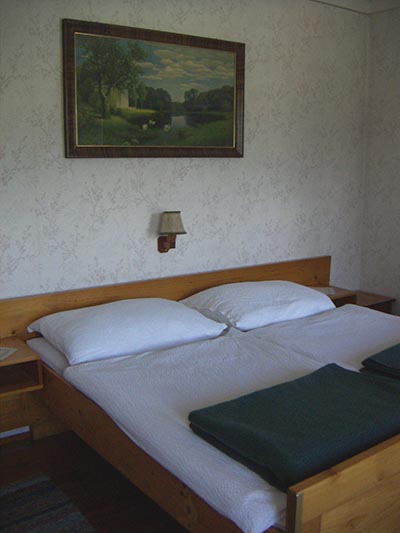 All rooms have TV and free Wi-Fi.

Our regular guests appreciate the style of an old guesthouse and the recommendable cost-performance racio.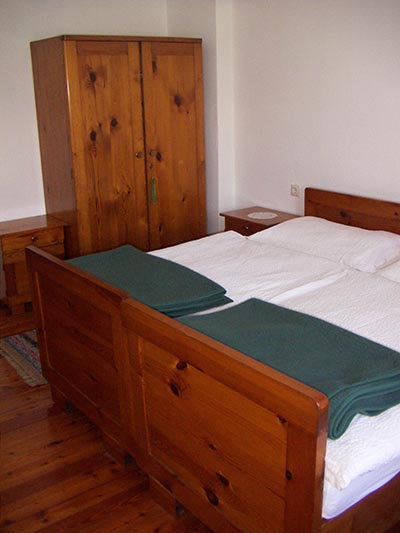 For transients to Italy, Croatia or Slovenia we also offer possibilieties for overnight stays at reasonable prices. You can see our current prices in the pricelist.

The favorable geographical location allows you to spend not only relaxing holidays in the wonderful nature, but it offers you also countless possibilies for sporty and cultural activities. You will reach the historical city of Spittal in only 15 minutes of walk, the lake of Millstatt in only 10 minutes with the car.
We would appreciate to let you welcome at our guesthouse and we wish you nice holiday!