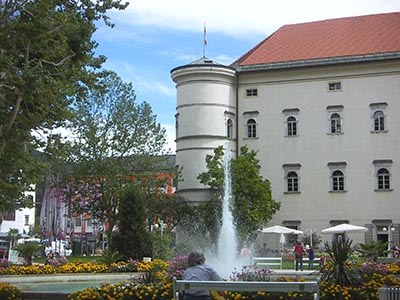 NEIGHBORHOOD
The advantageous geographical location of our guesthouse and the campsite on the periphery of the town Spittal allows you to make out how beautiful Carinthia is .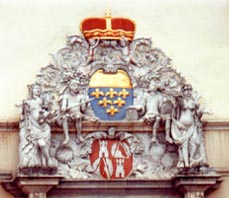 In only 15 minutes of walk you can reach the historical city of Spittal with its renaissance-castle Porcia and a wunderful park. Every summer a comedy-festival take place in the courtyard.
Spittal as a district capital offers many shopping possibilities. The nearest supermarket is situated only circa 5 minutes of walk away from the campsite/guesthouse.
Not far away from us you can see the ruin of Ortenburg or visit the craftsman museum in Baldramsdorf. The mountain Goldeck with its 2.142 m can be reached either by a foothpath or with cable railway. The new valley station is 1 km from the inn. (www.sportberg-goldeck.com)
You can also explore the carinthian nature by numerous walking pathes. There are also some of the most beautiful panorama roads of the Alps in the neighbourhood as the Goldeckstrasse, Nockalmstrasse, Malta Hochalmstrasse, Grossglockner Hochalmstrasse, Villacher Alpenstrasse.
The rivers Drau and Lieser are ideal for canoeism. You will find one of the oldest landing place in Austria at our campsite.
In the distance of ca. 500 m you will reach the large city tennis hall as well as the new public bath with sauna,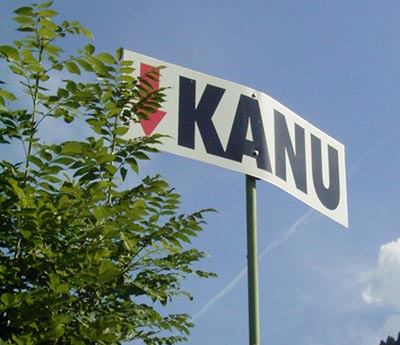 solarium and massage offers. (www.drautalperle.at)
Our campsite offers you a possibility for table tennis for free.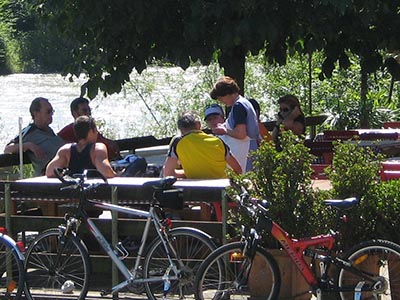 The guesthouse and the campsite are situated directly on the Drau cycle-path between Lienz and Villach and became therefore a popular snack and overnight point.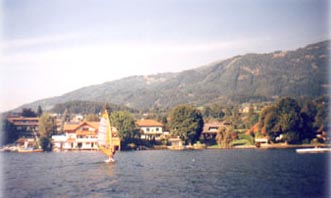 You can reach the lake of Millstatt in only 10 minutes with the car. Especially the villages Seeboden and Millstatt are ideal for fans of all water sports and also for walks with a southern flair. Alternative your can explore the lake also with a ship.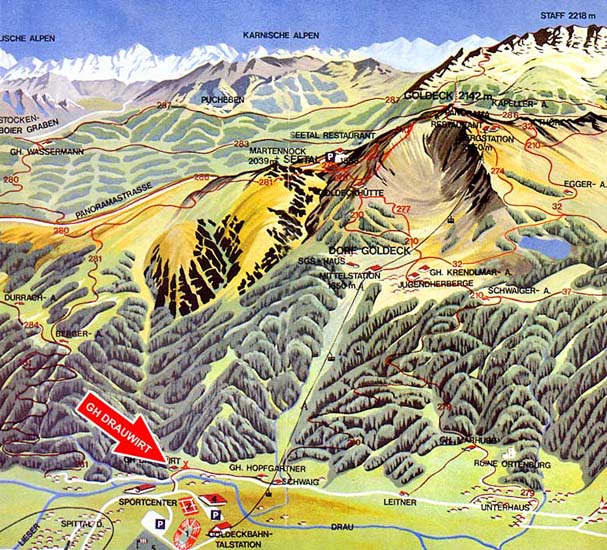 We recommend you also the wide offer for the leisure time of the Kärntner Card.